Virtual Workshop – Available now through Thanksgiving
The City of Pickerington is continuing a public engagement process to gather community input for a new Comprehensive Plan to guide future policy decisions and development. The Community Survey process that concluded earlier this Fall revealed several public preferences: (1) more connected community; (2) a vibrant downtown; and (3) a desire for balanced growth.
As a follow-up to the Community Survey, the City is encouraging residents to shape the future of Pickerington by participating in an interactive Virtual Workshop to gain a deeper understanding of the community's preferences on these planning issues. The workshop activities will be available to complete at your convenience through Thanksgiving.
CLICK HERE TO COMPLETE THE VIRTUAL WORKSHOP
Community Survey Results
A community survey was released earlier this summer to gauge public preferences on a variety of planning issues including quality of life, land use, housing, infrastructure, parks, and greenspace. The City received 577 survey responses over a two-month period. Emergent themes included a desire for:
a more connected community
a vibrant downtown
balanced growth
CLICK HERE FOR THE SUMMARY OF THE COMMUNITY SURVEY RESULTS
Comprehensive Plan Overview
The City of Pickerington is in the process of updating its Comprehensive Plan. The purpose of the plan update is to develop a cohesive community vision to guide future public decision-making relative to land-use and housing, transportation and infrastructure, economic development, public facilities, and community identity, while also providing an accompanying implementation strategy to achieve that vision. A Steering Committee comprised of local representatives is helping to facilitate the four-step planning process which is anticipated to be complete in early 2021.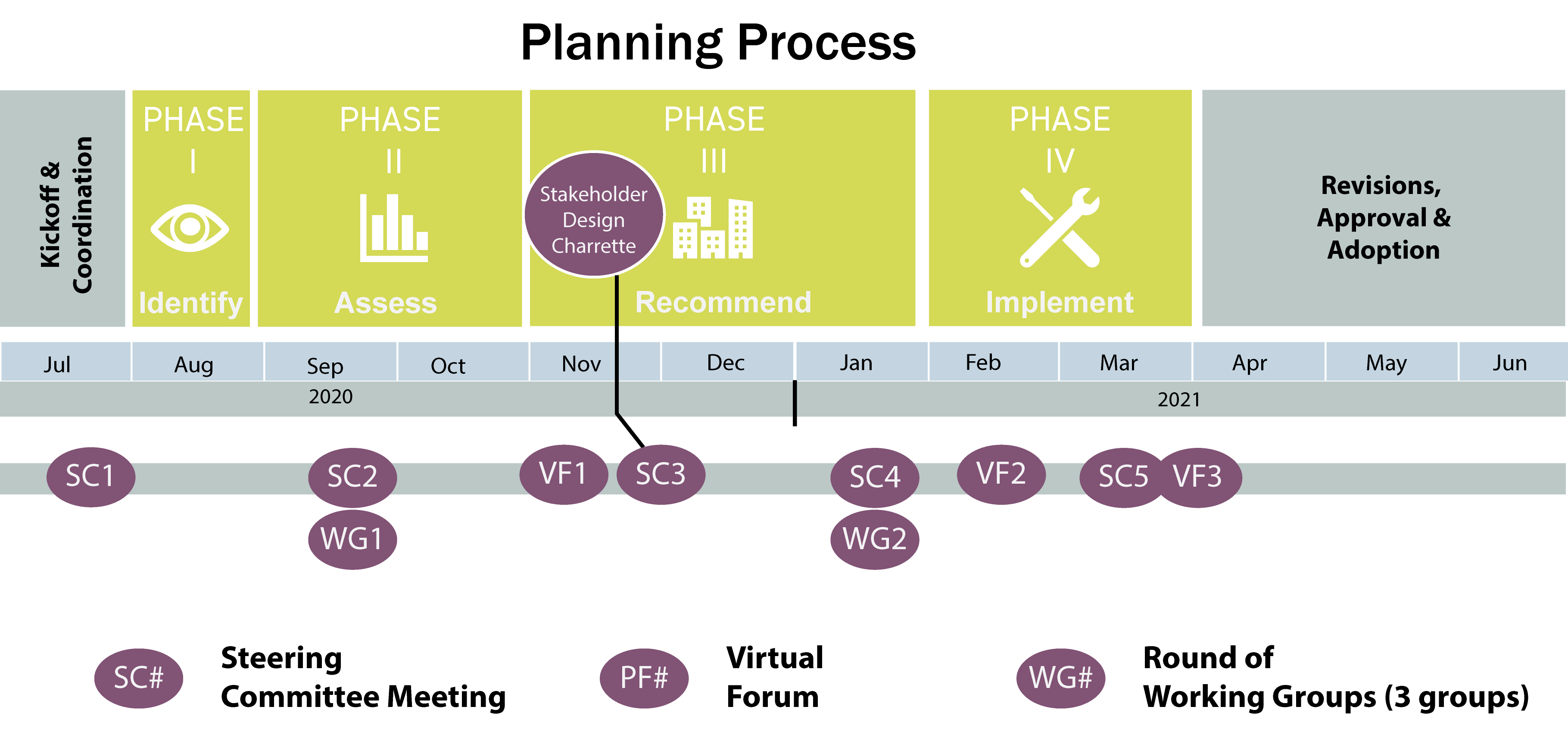 The City encourages you to visit this webpage to learn more about the ways you can share your input on the future of Pickerington.